If you're doing commercial and print work, white teeth are important. A healthy smile conveys warmth and happiness, and a lot of advertisers seek a fresh grill on their newest spokesperson or print model. I get asked about my teeth a lot. Are they real? (Yes) Do I drink coffee? (Oh god yes.) What do I use to keep them white?
I've tried loads of bleaching gels and toothpastes, but the product I turn to again and again was recommended to me by my cosmetic dentist in San Francisco. I'm not a dentist… so this is just a product review—not a dental recommendation.
Tres White Supreme by Opalescence, 15% gel in Mint (the peach is okay too, but I like minty dental stuff). I LOVE these trays.
According to the website, the formula strengthens tooth enamel and reduces sensitivity. The first time I used these I remember my teeth feeling really sensitive and even my gums bleached a little bit (EW). I gently brushed by gums and they were fine, but yeah—be careful and listen to your mouth if your teeth decide they don't like them. If you have really sensitive teeth, maybe try the 10%?
I buy mine on eBay. For around $45.00, I get ten tray sets, which lasts me… wow… maybe a year and a half? When I started I went through a good five sets, every day, and left them on for two hours a day. My teeth were WHITE. Now I only bleach every 2-3 months for about an hour (usually when I'm doing my nails), so it depends on your personal habits and needs how often you'll want to use them.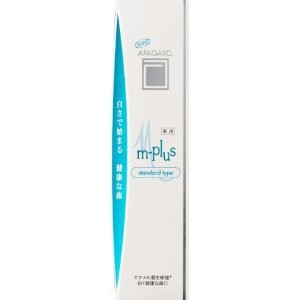 As for toothpastes, I use AquaFresh Shiny Whitening (In Japanese, probably just the whitening formula in the States)and I also really like the Japanese brand Apagard.
Tips:
Always carry a toothbrush! I brush my teeth four times a day. I use an ultrasonic brush at home and carry a manual brush in both my everyday bag and my set bag.
Between teeth cleaning is everything. 95% of dental problems are caused between teeth. Glide floss is great, Listerine is too. Lately I'm into these little spoolie things.
Always brush your tongue. Just do it.
No brush? At bare minimum, rinse your mouth with warm water after drinking coffee, wine, or smoking.
PS? The featured photo was a selfie I took this morning… no editing, no makeup (NICE HAIR RIGHT?)– But I did brush my teeth. 🙂